Why? What is the Christmas Tree Defender?
In Blog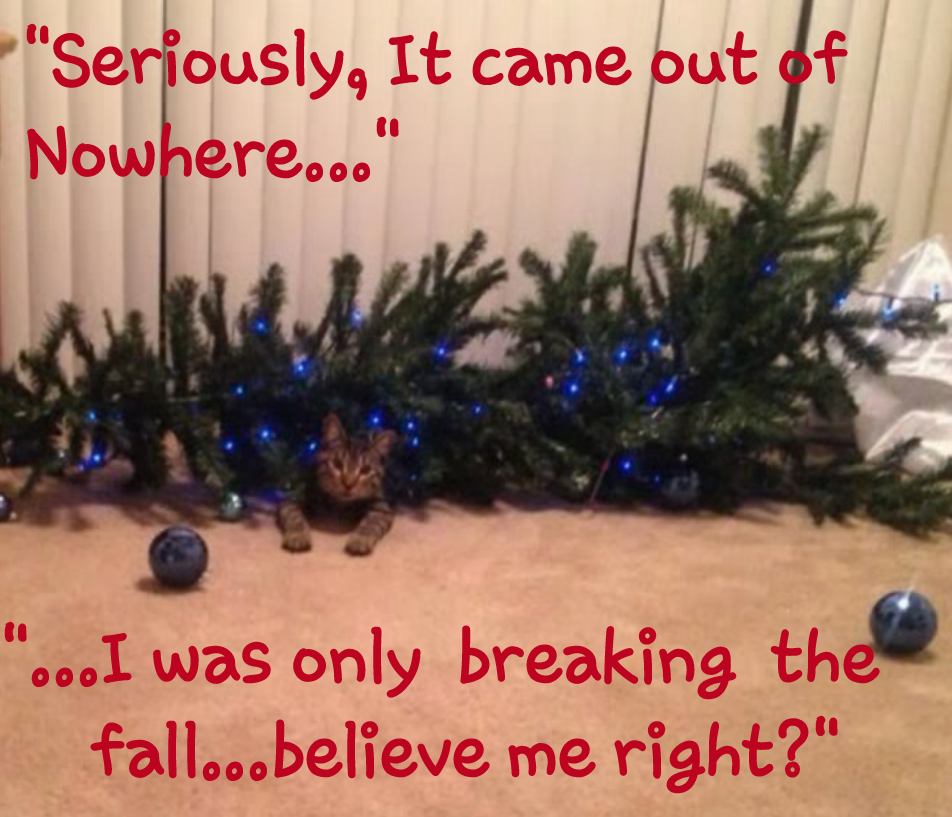 We are so happy to announce our innovative product which prevents damage and danger created when cats and pets climb into and knock down Christmas trees.
We love our families and we love our pets. At Pet Guardian, we are celebrating the launch of The Christmas Tree Defender™ – a patent-pending, discretely hidden barrier that keeps cats and small pets from being able to climb up into, and knock over Christmas trees – we are looking forward to enjoying the holidays WITH our pets safe and sound.
Christmas Tree Defender solves the age-old problem of keeping small pets, especially cats that can't help but be attracted to Christmas trees as a play zone and scratching post, out of the tree and harm's way. Designed for easy installation hidden at the base of the tree, Christmas Tree Defender is reusable and adjusts to protect all sizes of artificial and real trees. Christmas Tree Defender's barrier restricts pets from climbing into the tree which can prevent the tree from being knocked over and breaking lights, ornaments and household items caught in the path of falling Christmas trees.
You need only search the web for 'cats or pets in Christmas trees' to see the prevalence of issues and dangers pets climbing into the tree creates. With Christmas Tree Defender, we've set out to provide peace of mind for pet owners to be able to enjoy a beautiful tree adorned with decorations, without the usual pet worries. Our Joplin-based company was established to create products to protect beloved pets (aka fur children) from the dangers and damage that playful or destructive activity can bring to families and property. It is manufactured in neighboring Arkansas, and we are proud to add to many great products MADE IN THE USA.It is truly my desire that families can enjoy their holidays and make cherished memories while keeping their pets safe.
Find out more about the Christmas Tree Defender…Main page, Click Here.