Are Thanksgiving Leftovers Safe for Our Pets?
In Blog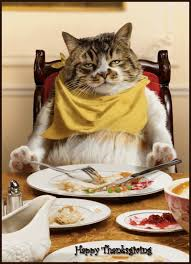 Without a doubt, one of the best parts of the fall season is the Thanksgiving holiday. Mounds of stuffing and turkey dishes, desserts filled with apples and pumpkin, and good times spent with great people. However, while you are enjoying your Thanksgiving feast, it is important that you are paying attention to any foods that may "accidentally" fall into your pets feeding area. Turkey and other bones that are present in holiday dishes can not only cause intestinal blockages and problems for your pets digestive system, but they can also leave them feeling ill for days from eating rich foods that they are not used to.
Click HERE For Information Concerning Thanksgiving Leftovers that are Safe for your Pet!
Find out more about the Christmas Tree Defender…Main page, Click Here.